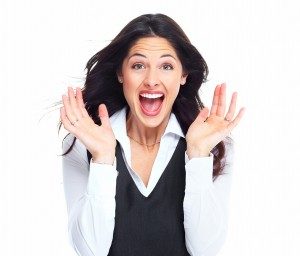 Too-small teeth. Misshapen teeth. Cracked teeth. Chipped teeth. Spacing irregularities. These issues are all-too-common for dental patients. But now, with the advances in cosmetic dentistry, there are affordable fixes for these vexing tooth problems!
1. Veneers (also called dental laminates or porcelain veneers). These extremely thin shells of material have at times been called porcelain veneers or laminates. The material used is tooth-colored and the shells are custom-made so the size, shape, and color are perfectly matched to your surrounding teeth. The veneers are securely cemented to the front of the teeth to dramatically change your smile.
2. Bonding. This procedure uses a strong tooth-colored resin to close spaces, repair chips and cracks, or change the shape. The resin is molded into place and then a light is applied to harden the material for secure adherence to the tooth.
3. Recontouring. Minimally invasive reshaping of a tooth by removing minuscule bits of enamel to improve the shape or length. This cosmetic dentistry procedure is sometimes called odontoplasty or slenderizing.
4. Crowns. Most people are familiar with this durable multi-purpose restoration. Natural-looking dental crowns are fabricated in the shape and color of the tooth and cemented into place to fully cover the part of the tooth visible above the gumline.
5. Braces. Patients of all ages are transforming their smiles with unprecedented orthodontia. Before you dismiss this option as too time-consuming or expensive, learn about the new braces now available. Invisible braces are more convenient and discrete than ever before.
Countless Cincinnati dental patients have achieved brilliant smiles with a cosmetic dental smile makeover from Endres Gateway Dentistry!
My name is Dr. Eleanor Endres. I am enthusiastic about helping my patients have optimum oral health and beautiful smiles. If you have any questions about veneers, bonding, recontouring, or crowns, I invite you call us at 513-791-8880 to make an appointment today.
Oral health is the gateway to healthy living!