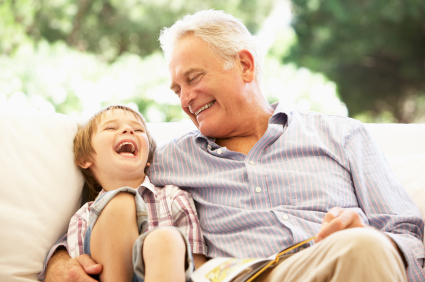 If you've been living with a damaged or incomplete smile, you know how frustrating the experience can be. Implant-supported hybrid dentures combine traditional-style dentures that are permanently attached to the jaw with dental implants to fully replace missing or badly damaged teeth. With this more permanent solution, the hybrid dentures can restore your natural face shape, make it easier to bite and chew, and give you confidence in the stability of your teeth.
Benefits of Implant-Supported Hybrid Dentures
Implant-supported dentures are fixed dentures that are anchored to the jawbone, and that bone will naturally support the hybrid implants and keep them as strong as regular teeth.
Because implant-supported dentures are fixed in place, you'll never have to worry about your dentures awkwardly slipping out of place when you're eating or speaking. These hybrid dentures will feel and act just like your natural teeth!
Dr. Endres is a particularly good resource if you're looking for fixed hybrid dentures that will be great-looking and long-lasting. At Endres Gateway Dentistry we have years of experience in implant-supported dentures, and we look forward to offering you the benefits of that experience! 
Fixed Hybrid Denture Process
Because implant dentures are anchored in the patient's jaw, the first step in the implant denture process is placing the titanium rods into the jaw bone. The sites where these rods are placed will heal quickly, and the bone around them will soon support them just as though they were natural teeth.
Once the jaw has had time to heal, the artificial teeth, or crowns, will be securely placed on top of those rods. You can expect these teeth to look and feel natural, in part because we use dental labs to create teeth that will fit you specifically.
Dr. Endres has selected a team of surgeons and dental labs hand-picked to provide our patients with the most comfortable, seamless denture placement process possible. We believe you'll see the exceptional quality of care in our office as soon as you begin your implant denture process!
Fixed Hybrid Implant Options
If you decide to receive implant-supported dentures, there are many different options available to you. At Endres Gateway Dentistry we offer different brands and solutions to give you the best looking and most comfortable hybrid implant solution for your new smile.
All-on-4® Treatment Concept
The All-on-4® Treatment Concept uses only 4 dental implants that are fixed to the jaw bone with a multi-tooth dentures that is attached to those four posts. The All-on-4 option is popular because it usually takes less time for the jaw to heal before placing the permanent dentures.  
StraumannTM Pro Arch
Straumann™ Pro Arch uses cutting-edge technology to provide a new set of teeth, often in one visit rather than two. The Pro Arch solution can sometimes be used for patients with low bone density without the need for bone grafting. With this new technology we can now safely offer fixed dentures to patients experiencing complicated health conditions like diabetes and cancer. 

TeethXpressTM
TeethXpress fixed hybrid dentures function in a similar way to the Pro Arch solution mentioned above, often giving patient their new smile in just one visit. With TeethXpress there are many options to help pay for the permanent denture placement. Ask Dr. Endres for more details on the right solution for you.
All-on-X
With All-on-X the number of dental implants that will be used is not limited to 4. This option is often needed for patients who need more support for their fixed hybrid denture solutions. Similar to the All-on-4® treatment concept, All-on-X will place a full arch of attractive, functional teeth on four or more implants. All-on-X is a fast, cost-effective way to strengthen your jaw and repair your smile.
Teeth in a Day
Teeth in a Day use the All-on-4® treatment concept technology to provide a new set of strong, healthy teeth. As the name suggests, this procedure is designed to take no more than a single day!
Am I a Candidate for Implant Dentures?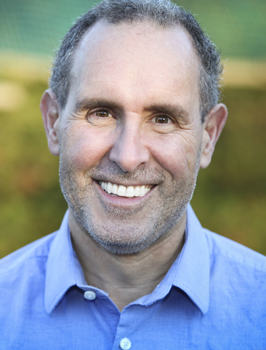 Almost all adults with multiple missing or damaged teeth are good candidates for implant dentures. However, it's important to note that some patients might need some extra preparation before they can safely receive implant dentures.
Implant dentures need a healthy amount of bone to support them. If your jawbone has deteriorated, a minor bone graft in the affected area may be necessary before implants can be placed. 
In some cases, a patient's sinuses may be too close to the area to safely place an implant there. Fortunately, a sinus lift is an easy process that can make implants possible again.
The Endres Gateway Dentistry team has all the technology, skill, and experience required to prepare your jaw for the implants you need. At our office, you can expect a smooth implant procedure and results you'll be proud of.
Restore Your Smile With Hybrid Fixed Dentures
If you're ready to smile with a complete arch of teeth again, contact us today! We're excited to show you all the benefits that implant-supported dentures have to offer.