I was quite sad when I left San Diego and my Dentist of 18 years. But when I moved to Cincinnati 6 years ago, I searched for a dentist for months and was very happy to find Dr. Endres. Dr. Endres is an outstanding dentist and is always finding ways to make your dental experience better and gentler by investing in the best and latest dental technology. The care I receive from her and her outstanding team is excellent. I don't like pain ( no one does right ), but after any procedure I am pretty much good to go in a few hours. I have never had any follow up pain for any procedure to date. I actually look forward to going for my bi yearly teeth cleaning and seeing Amber, Chrissy, Stephanie or her awesome team.
Doug Slattery
May 10, 2022.
Great place, people are very nice to interact with.
Candice L
April 27, 2022.
The only dentist I will visit without needing to be sedated. I haven't met a member of the staff I don't like, everyone goes out of their way to ensure that you are as comfortable as possible. Love Dr. Endres and the family she's built.
Jacob Wright
April 26, 2022.
The staff here are very friendly and mindful of anxious dental patients. They also have nitrous for those that are extra nervous like myself.
Loren Kennedy
April 21, 2022.
Dr. Endres and the team are amazing and friendly. They have made me feel comfortable every visit. Highly recommend!
Keith Patrick
April 19, 2022.
I love the work And professionalism staff has a good sense of humor and very personable the work is very professional and detailed I recommend to anyone I have even set my friends and they are just as happy
David Sellars
April 4, 2022.
The staff here is the most friendly I have ever met! From walking in the door to walking out I was treated with respect by everyone I encountered. 10 of 10 I highly recommend
Codi Schaeffer
March 29, 2022.
The facility is very clean and has all the newest technology and the staff have all been super helpful and kind. Dr. Endres helped treat my TMJ and my pain has decreased immensely!
Ashley Iyer
March 29, 2022.
Great job! I appreciate the education on how to prevent further cavities.
Shylynn Flint
February 23, 2022.
10/10 Highly recommend!!! Absolute amazing staff! Very flexible with you and your schedule! They do everything they can possibly do to make sure you're satisfied!
Raj Madhavan
---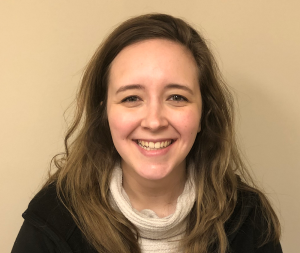 I have been coming here for my usual dentist visit for years. I wasn't happy with my smile, so Dr. Endres suggested Invisalign. When talking about the process, she mentioned a treatment, called propel, that would shorten my time in Invisalign by 70-80%. I decided to do it, and it was the best decision ever! I have been AMAZED by my results. If you aren't happy with your smile, but don't want to do Invisalign for a long time, do the propel treatment. You will not be disappointed!!
Ashley Andriot
---
Dr. Endres and her team are wonderful, skilled, carrying professionals. They have the latest technology, which helps me feel comfortable during the procedures and get the best treatments that I need. Going to the dentist isn't a walk with n the park, but it can be very pleasant and stiffing when you have the right people taking care of you. I highly recommend Endres Gateway Dentistry.
Denise Marly Ferri
---
Very nice office, comfortable, attractive. Staff is very pleasant and Dr. Endres gives a novocain shot I could hardly feel. Parking garage kept me out of the rain.
Chrissie is wonderful at cleaning and polishing!
Jack Roach
---
I love to come to the dentist and we are big UK fans. Dr. Endres is a UK dental school graduate and we love her. My kids love coming and with the kids' busy schedules they always find time to get us in. My teenage son is almost done with Invisalign and we are so happy she was able to give him confidence to smile in pictures.
Shelaugh O'Bryan
---
Dr. Endres is the greatest dentist I have had the pleasure of visiting. Her friendly staff and exceedingly vast knowledge of dental care are exceptional. I used to loathe dental visits, but her careful attention to detail and amazing techniques have alleviated all of my nerves.
Liz Bukovinsky
---
Always a pleasant experience. From the office staff, to the hygienists, to Dr. Endres herself, everyone us so helpful and friendly. Dr. Endres is great, very professional and straight forward with a good sense of humor. I always look forward to chatting with her. I feel like I've known my hygienist, Chrissie, for years. She is incredibly thorough, but gentle. I I absolutely love her!
Kelly H
---
She is simply amazing!! Dr.Endres is kind and caring and very patient.She always has time to talk with me and never is pushy about anything. She cares about you and always remembers my name even though I am lucky to only see her every 6 months…
Stephanie at the front desk is also wonderful!! She is the reason I first came to see Dr. Endres!! All the staff for that matter has been nothing but great from the get go. I have tried other dentists in the area with great disappointment…So lucky to find her!! Will never go anywhere else.Most important I truly trust her!!
Jessica James