Teeth Repair Dentist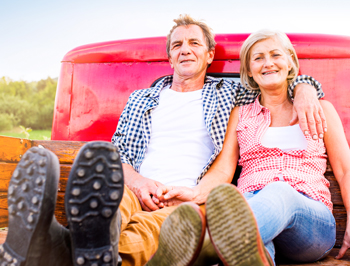 Restorative dentistry focuses on teeth repair to support surrounding structure and addressing underlying dental issues to prevent tooth loss. It seeks to restore teeth so they can be functional again. If you have chipped, cracked or missing teeth, restorative dentistry is for you.
Our goal is to fix missing teeth, and to prevent tooth loss, when possible. We also work to prevent bone loss when the tooth isn't salvageable.
Visit our Loveland area office today, near Blue Ash and Montgomery.
Dental Restoration Options
We Provide the Following Restorative Dentistry Services
Dentures | Dentures are a full or partial set of replacement teeth. The frame slides on over your gums, replacing your missing teeth with prosthetics. Dentures can be either removable or permanent, depending on your needs.
Fillings | If you have a cavity, a filling will restore the shape to the tooth, once it is cleaned. Fillings come in a variety of materials, including gold, amalgam resin, composite resin, and porcelain.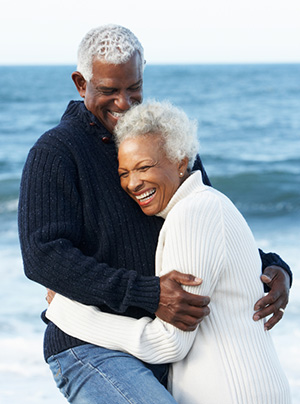 Crowns | If your tooth has been damaged, chipped, or cracked and needs to be completely restored, a crown is what you need. It can restore the damaged area, while helping you save your tooth.
Bridges | Bridges are a great way to fill a gap in your smile. Two or more crowns will be attached to each other and bridge that space, restoring total function to your bite and your smile.
Extractions | Sometimes a tooth can't be saved. In that case, the tooth is removed completely in order to protect the surrounding teeth and the rest of the mouth.
Implants | Implant restorations consist of placing new dentures, crowns, or bridges over dental implants. We'll be happy to refer you to an oral surgeon for the placement of the implants themselves.
Bonding | This process uses a tooth-colored resin to reshape and lengthen the front central teeth.
Veneers | A wafer-thin shell is placed and bonded over your tooth. This procedure can be used to repair the appearance of minor gaps, staining, and chipped or cracked teeth.
Are You in Need of a Dental Restoration?
Whether you're looking to replace missing teeth, fill in a cavity, or get a set of dentures created, Endres Gateway Dentistry is ready to work for you if you are in the Montgomery OH 45242 area, including Blue Ash and Loveland. 513-791-8880!
Related Content