Emergency Dentist for Toothache Relief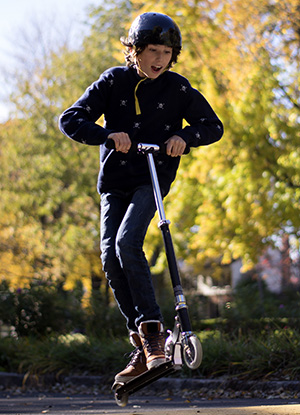 Ever have one of those days that just won't go your way? You've got a deadline to meet, the clock is counting down, but you can't concentrate because of the strong, throbbing toothache. Or you had a minor accident that knocked your tooth out! What do you do?
See an emergency dentist today. That's right – we take same-day dental emergencies. To get emergency toothache relief in Loveland, Blue Ash, or Montgomery, give us a call!



I cannot even begin to say how great Endres Gateway Dentistry. I had a tooth that started to bother me so I went online to find an emergency appointment. I was led to Endres Gateway and I will never go anywhere else. Everyone is very sweet and compassionate. Highly recommend!!! ~ Tina W.
What Should I Do Before Visiting The Emergency Dentist?
Although we do treat same-day dental emergencies, there are steps you can take before you come to our office.
Knocked Out Tooth

If you knock out a tooth, do not hold it by the root. The root is extremely sensitive and once damaged, the tooth may not be saved.
Try to put the tooth back into the socket.
If it won't stay in the socket, keep the tooth moist. You can do this by placing it between your cheek and gum or in milk.
Use a cold compress to stop the bleeding from the socket.
See us as soon as possible.

Cracked Tooth

Rinse with warm water to clean.
Apply a cold compress to the cheek to keep down swelling.
See us as soon as possible.

Strong Toothache/Tooth Pain

Rinse with warm water.
Gently use dental floss to loosen any stuck food.
If swollen, apply a cold compress to your cheek.
Don't apply aspirin or other painkiller directly to your gums.
See us as soon as possible.

Object Between Teeth

If you have something stuck between your teeth, do not try to remove it with a sharp object.
Try to remove the object gently with floss.
If you can't remove it with floss, see us as soon as possible.

Abscess

An abscess is an infection that can happen around your tooth root or in the gum between your teeth. This is a serious condition that needs professional attention.
Rinse with a mild salt-water solution of ½ teaspoon of table salt per eight ounces of water. Use this rinse several times a day.
See us as soon as possible.
Need Emergency Dental Care in Cincinnati? Call Today!
Don't let your tooth pain last longer than it needs to. We offer same day, urgent emergency dentistry.
Call us now at 513-791-8880 and let us take care of your emergency dentistry needs. We are located in Montgomery, OH close to the border with Blue Ash. We accept new patients from all over Cincinnati including Loveland, Symmes, and Epworth Heights.
Related Content