Replacement for Missing Teeth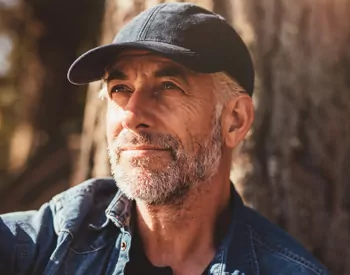 Dental Implants are artificial tooth roots that are used to secure a single tooth prosthetic, dental crown, and bridge. This surgical procedure implants titanium posts in place of your normal teeth roots. Once placed, it's a simple process to complete your teeth implants.
Call to learn about our implant dentistry, available for those in Blue Ash, Montgomery, and Loveland.
Benefits of Dental Implants
Eat Easier | When your dentures are supported by implants, they won't slip and slide as you eat. Secured dentures prevent the discomfort sometimes associated with removable dentures and help you eat with confidence.
Be Understood | Loose dentures or missing teeth can cause you to slur or mumble when you talk. With implants, your speech can improve.
Long Lasting | With proper care, implants can last many years. Therefore so will your smile!
Improved Oral Health | Implant supported crowns and bridges can reduce damage caused to neighboring teeth, unlike tooth supported prosthetics.
Improved Self-Esteem | You may smile easier, knowing your teeth are supported. A great smile can improve your appearance, which can also boost your self-esteem.
The Dental Implant Process
New Implants | The process for receiving new teeth implants starts in our implant dentistry office where our Cincinnati dentist, Dr. Eleanor Endres, will prepare the treatment plan.
Dr. Endres provides the oral surgeon all the information needed to place the implant in the location that will provide great results. We work very closely with two carefully selected oral surgeons so the full process is almost seamless. We even set up the surgery appointment with you before you leave our office.
The implant surgery is rather simple and there is typically very little discomfort. The healing and integration process (called osseointegration) can take from six to twelve weeks. During that time we can provide you with options, including what is called a "flipper", to make it look like you are not missing teeth.
Once the tooth implant is fully integrated with your jaw bone, our team will place the crown, bridge, or other prosthetic. You can then enjoy a beautiful smile, along with the other benefits listed above.
Crown, Bridge, or Denture | Our team can create and secure the prosthetic to your new implant once it has healed. Ask about our same-day crowns!
Repairs | When you already have an implant and are in need of a new crown, bridge, or denture, our team is experienced and qualified to restore your implants as needed.
Visit our Implant Dentistry in Cincinnati, serving Blue Ash and Montgomery
There's no need to wait. Our team at Endres Gateway Dentistry is ready to restore your smile with dental implants in the Loveland area, including Blue Ash and Montgomery. 513-791-8880
Related Content