Dr. Eleanor Endres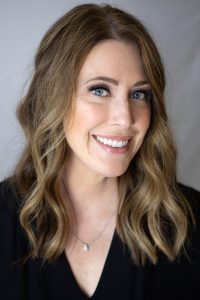 If you've been looking for an exceptional dentist in the Blue Ash area, you've found us! Dr. Eleanor Endres has years of dental experience and a passion for helping patients achieve the smile they've always dreamed of, with cosmetic dentistry procedures and facial esthetics to support your new smile. We are conveniently located less than a mile east of Blue Ash itself.
Our Dental Services
At Endres Gateway Dentistry we offer comprehensive dental services for patients of all ages, and are ready and able to help you with any kind of dental work you need done. At our dental office near Blue Ash, Ohio we take pride in providing a comfortable and friendly environment when you come visit us for your dentistry needs. Just a few of these services are listed below!
Schedule a Visit With Endres Gateway Dentistry Today
Visiting your dentist is an important part of your long-term dental health. Even if you're diligent about brushing and flossing, a visit to the dentist can give you a much more thorough cleaning.
Your dentist is also the best way to know the outlook of your overall oral health. Sometimes problems like plaque buildup, teeth grinding, cavities and more can go unnoticed until a professional diagnoses them.
If you are looking to improve your smile our cosmetic dentistry services can provide you with the tools you need to make that happen. At Endres Gateway Dentistry we will not only help you get a brighter smile, but will also help you achieve the dental health boost you didn't know you needed!
Request Your Appointment
Come and Meet Your Blue Ash Dentist Today
Whether you're interested in facial aesthetics or are just looking for a straightforward dental cleaning, we are excited to help! Contact us today to schedule an appointment or to learn more about what we can do for you.
Contact Us Today