Dr. Eleanor Endres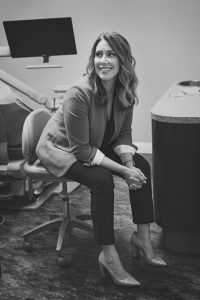 Are you looking for a better kind of family dentistry? Cincinnati is the home of Dr. Eleanor Endres of Endres Gateway Dentistry. We offer our patients high quality dental care with a gentle approach.
Our patients trust us for modern dentistry, with services ranging from orthodontics to dental implants. You'll find a clean, warm, and welcoming environment here at Endres Gateway Dentistry.
Dr. Endres and our team strive to determine the correct treatments for every patient in any given situation. Rest assured that we have a conservative mindset so that we can save you money whenever possible. Most importantly, we are always open and honest with our patients.
Call 513-791-8880 or email us today for an appointment
Best dentist and staff in Cincinnati!!! I only trust Endres dentistry to care for myself and my children.~ Jenn N.
Your Cincinnati Dentist
Dr. Endres has the right solutions for all of your dental needs here at Endres Gateway Dentistry, and we're right in your backyard! We hope you have a fabulous family dentistry experience here. Don't hesitate to contact our Cincinnati office today.
Contact Us Today