Friendly Family Dentist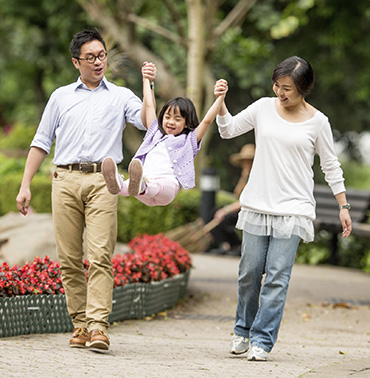 Are you looking for a dentist that can treat both your children and your parents? At Endres Gateway Dentistry we do just that, focusing on oral health at every stage of life, from the first baby tooth to the last adult tooth. Your family dentist is equipped to treat the oral health of your entire family.
Specialists are great and fill their role well, but are not always the right option. Sometimes what you need is a family dentist who can diagnose and treat a variety of issues. Services range from regular teeth cleaning to oral cancer screening.
Family Dental Care
Preventive Care | Our focus is on keeping your teeth healthy to prevent future problems. Preventative care helps avoid cavities and enamel loss.
Children's Dentistry | Yes, kids need to visit a dentist, too, and we enjoy treating children. Preventive care needs to start very early in life. As children have positive experiences in a family dental office they are more likely to take care of their teeth their whole life.
Oral Cancer Screening | Frequent examinations for signs of cancer or precancerous conditions can help detect cancer early. This improves the chances of successful treatment.
Fillings | If you have a cavity, you can restore the damage with a filling. Fillings come in a variety of materials, including: Gold, amalgam resin, composite resin, and porcelain.
Teeth Cleanings | Regular teeth cleanings are a great preventative measure, as well as a necessary way of maintaining dental work you've had done, such as teeth veneers and tooth implants.
Sealants | A sealant helps prevent cavities by sealing the crevices of the tooth's chewing areas. The process is both simple and comfortable.
Root Canals | We do refer out most root canals, but we can do them in office if it involves the upper teeth. This is always at the discretion of your dentist.
See Our Montgomery Family Dentist Today!
Are you in need of a family dentist in Loveland, Blue Ash, or Montgomery? Whether you, your child, or even your parent needs dental care, Endres Gateway Dentistry is here for you. 513-791-8880!
Related Content