Beautiful Porcelain Veneers for Cincinnati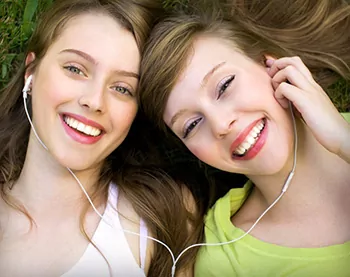 Dental veneers are wafer-thin shells that are bonded to the front teeth. Teeth veneers can change the look of your teeth by affecting the color, shape, size, or length. The most common type of veneers are porcelain veneers, for their durability, stain-resistance, and natural look.
Get your dental veneers at our practice near Blue Ash and Montgomery.
The Benefits of Dental Veneers
Long Lasting | Veneers that are well maintained can last for years. Therefore, so will your smile!
Stain Resistant | Porcelain veneers are resistant to staining and discoloration.
Correct Imperfections | Teeth veneers are a great way to address many different issues you may have, including chips, cracks, stains to the tooth surface, and uneven or crooked teeth. Have a gap between your teeth? Veneers can take care of those too!
Easy to Maintain | Once the veneers are bonded, maintaining them in good shape is as simple as regular brushing and flossing.
Easy on the Gums | Gum tissue tolerates porcelain well, leading to less chance of irritation.
Get Started On Your New Smile
David: Before and After Veneers & Invisalign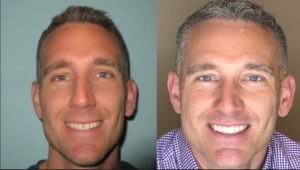 How Do Teeth Veneers Work?
Make an Appointment | We will examine your teeth to make sure dental veneers are the right option for you. Next, we will develop an individualized treatment plan to address your specific needs. X-rays and impressions of your mouth and teeth may be taken at this time.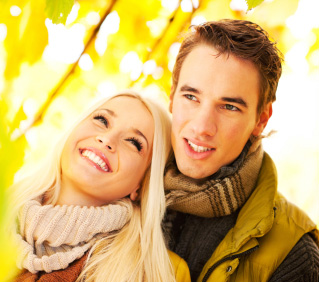 Prepare the Tooth | To prepare your tooth for a veneer, we will need to remove about ½ millimeter of enamel from the surface. Depending on your sensitivity, a local anesthetic may be recommended. After the enamel has been removed, an impression of your teeth will be taken and sent to a laboratory. The veneers generally take up to two weeks before they are ready for bonding.
Bonding | Once the veneers arrive, we will place them on your tooth to verify size and color matching. If everything is well, we will bond the veneer to the surface of your tooth.
Smile! | The tooth veneer is in place and you're ready to go. Share your smile with the world!
Get Porcelain Veneers in Cincinnati Today!
Your new veneers are just a phone call away. 513-791-8880!
Related Content