Effective Tooth Whitening for Montgomery OH 45242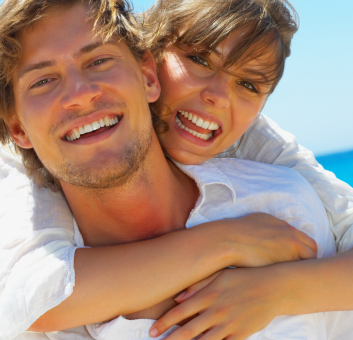 Teeth whitening is a process that can help lighten teeth and remove stains. Dentist supervised teeth whitening comes with an individualized treatment plan to get your teeth to your desired shade of white. Tooth whitening can be done at home or in our office, depending on your needs.
At Endres Gateway Dentistry near Loveland and Montgomery, we use Phillips Zoom! Teeth Whitening. Zoom provides treatment options for both Take-Home and In-Office tooth whitening. This is a fast and effective way to give you the white teeth you've been trying to achieve. Visit us for teeth whitening if you are in the area, including Blue Ash.
Get Teeth Whitening Today For:
A Brighter Smile
Increased Self-Confidence and Self-Esteem
Improved Appearance
Smile with Confidence
What Are the Benefits of Phillips Zoom! Teeth Whitening?
Flexibility | Zoom is available for both take-home and in-office treatments.
Effective, and Safe | The customized trays help distribute the right amount of whitening solution to help give you white teeth without gum irritation.
Fast | Dentist administered treatment can whiten up to 8 shades in 45 minutes.
Convenient | The take-home treatments come in Day or Night solutions. Use the one that's right for you!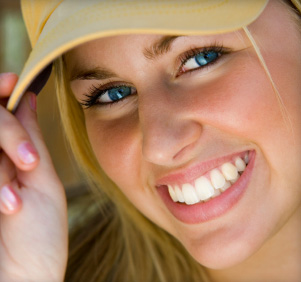 So, How Does Teeth Whitening Work?
The first step in claiming your whiter, brighter smile is to make an appointment. Come in for an examination where we can determine if teeth whitening is the best option for you. We will examine your teeth and develop a treatment plan designed to get your teeth to the desired shade.
The choice of treatment will depend on the level of whitening needed and your personal preference. A take-home product may be what you need. Zoom DayWhite and Zoom NiteWhite are both available, giving you the flexibility to decide what type of treatment best suits your lifestyle.
For deeper whitening needs, we may recommend the in-office Zoom teeth whitening treatment.
Make an Appointment at our Cincinnati Office Today!
Dr. Endres and our team at Endres Gateway Dentistry are ready to discuss your tooth whitening options. Call us and set your appointment today! Visit our dentist office near Montgomery if you are in the area, including Blue Ash and Loveland.
Related Content