Thank you for choosing Endres Gateway Dentistry for your dental needs. We are committed to providing you with excellent care. Our financial arrangements are based on an open and honest discussion of recommended treatment options, respective fees, and our patients' financial capabilities.
Insurance Processing
After your appointment, we will submit your claim to your insurance company. If you have a deductible or a co-pay due for services provided, those fees are due at the time of service.
We provide you with a complete estimate before any treatment is performed, and we make every effort to maximize your dental benefits. However, each employer designs their own dental plan.
To completely understand what is covered by your dental benefit plan, it is always beneficial to contact your employer or insurance company. Please contact your insurance provider to verify coverage and acceptance.
Sorry, we do not accept Medicaid or CareSource.
Payment
Payment in full is due at the time of service unless prior financial arrangements are made. We do offer several payment options.
Payments Methods | For services not covered or not submitted to insurance, we accept cash, check, or major credit cards. We do ask for payment at the time of service.
We also accept third-party payment plans through the following lenders: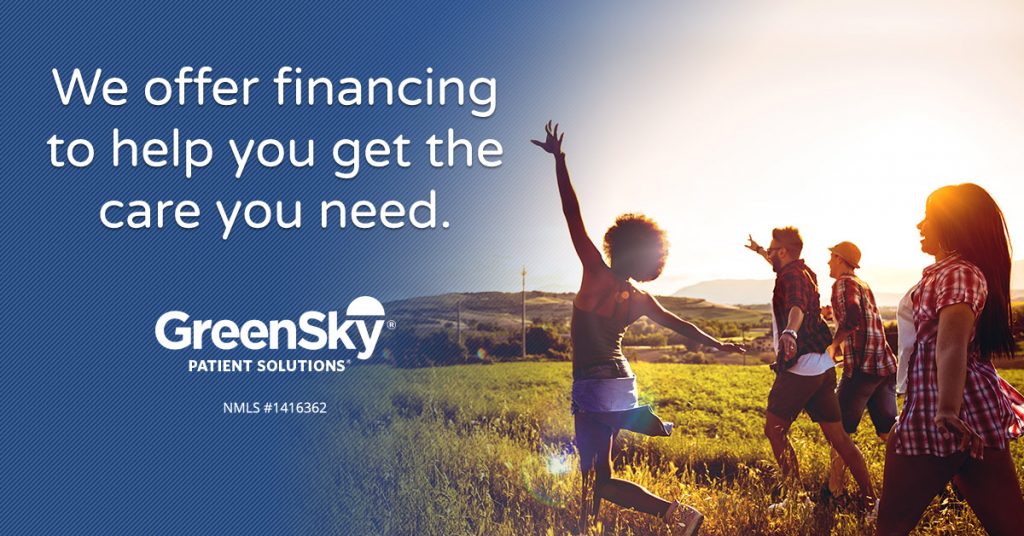 Minors
Unless prior arrangements are made, payment for the treatment of minors is the responsibility of the adult accompanying that minor at the time of service.
Missed appointments
Once you have made an appointment, please remember that this time has been reserved specifically for you.
We are aware of how important your time is. Please be respectful of all our patients and their time as well. If there is an unforeseen delay in your schedule, please call the office at your earliest possible convenience. We will always do our best to accommodate you. If you should have to cancel your appointment please give us a 36 hour notice.
Service charges
It is the policy of this office to charge 1.5% monthly (18% annual percentage rate) fee to all accounts which are over 60 days past due. We will charge a fee of $35.00 for each returned check.
Collection Fee
Although we try our best to minimize the use of outside sources to aid in the collection of fees, on some occasions it is necessary for us to utilize such a company. Any account that is over 60 days past due may be scheduled for collection.
If an account is referred to a collection agency for retrieval of payment, all discounts and / or previous professional adjustments given will be forfeited by the patient, and these monies will be added back onto the account. In addition, all expenses relating to such collection will be charged to the financially responsible person for that patient's account.
Financial Consent
The patient or person with financial responsibility for the account agrees to be fully responsible for total payment of treatment performed in the office.
We thank you for the opportunity to serve your dental health care needs and welcome any questions you may have concerning your care or our financial policy.