Botox Treatments Come to the Montgomery and Blue Ash Area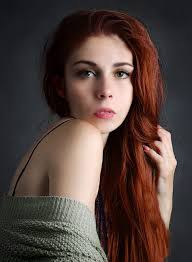 Dentists work with the structure of the face for a living. This makes us the ideal healthcare providers to offer Botox, Juvederm, and other dermal fillers. We have years of experience in giving injections in a way that is comfortable for patients and causes as little pain as possible.
Researchers and physicians have studied the safety of fillers like Botox and Juvederm for long periods of time. However, some patients still worry that these treatments may cause health challenges. Botox and Juvederm are just as safe as many other common injections, such as anesthetics. This is especially true for dentists who are trained in using it.
Healthcare professionals inject dermal fillers millions of times per year across the US. Once these fillers have done their work, they are flushed out of the body naturally, leaving no traces or side effects.
Dr. Endres is a certified member of the American Academy of Facial Esthetics. With this training and extensive experience working with facial musculature and anatomy, Dr. Endres can administer dermal fillers effectively and safely.
Dr. Endres and her team are amazing! I went in for lip filler and the results are amazing! I will definitely be back for any all of my aesthetic needs! ~ Emma O.
Enhanced Dental and Aesthetic Procedures
Botox and Juvederm prevent muscles from contracting or spasming, which gives us a greater ability to shape your smile in procedures for improving facial aesthetics:
Orthodontics: When you finish with a long-term treatment with either Invisalign® Clear Aligners or metal braces, dermal fillers can retrain your facial muscles to frame your smile even better.
Dentures: When some patients have trouble adjusting to dentures, Dr. Endres can use Botox or Juvederm to make the process easier.
Bridges and Crowns: When you get a bridge or crown to repair and enhance your teeth, Botox or Juvederm can be the finishing touch for a radiant smile
Anti-Wrinkle Treatment: Botox, Juvederm, or other fillers can reduce wrinkles around the eyes, on the forehead, and around the lips.
Cosmetic Improvements: Dermal fillers and Botox can be used to improve general, overall appearance of your face after having other cosmetic dental work. Improve your whole appearance to go along with your beautiful smile.
Gummy Smile: For patients who have gummy smiles, Botox can be used to help reduce this by making the upper lip not pull as tightly. This leads to a reduction in the amount of gums that show when you smile.
Teeth Grinding By relieving the muscle tension in your jaw, we can reduce the amount of teeth grinding and damage this causes to your teeth. This helps with reducing both the physical damage and decrease in aesthetic appearance of your teeth.
We Create Dazzling Smiles
If you're in or near Cincinnati, schedule an appointment with Endres Gateway Dentistry today! Ask about Botox and Juvederm treatments or other methods of getting a radiant smile if you are in the Montgomery area, including Blue Ash and Loveland.
Related Content