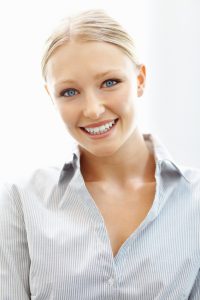 Our smiles are powerful assets; we use them every day to express our emotions. But what if your teeth embarrass you? At Endres Gateway Dentistry, you can transform them with cosmetic dentistry.
We all subject our teeth to a lot of wear and tear. They get stained by food and drink, chipped or cracked from active lifestyles, and get dull and yellow with the passage of time.
At Endres Gateway Dentistry, we draw on the full range of cosmetic dentistry procedures to give you a perfect, dazzling smile.
Teeth whitening is a case in point. It is one of the most popular cosmetic dentistry procedures we offer. Professionally whitened teeth can make a huge difference to your smile. If those newly whitened teeth happen to be crooked, imagine their appearance once we've corrected them with clear braces.
With cosmetic dentistry from Endres Gateway Dentistry, we can correct ever flaw your teeth might have. The results, we think you'll agree, can be quite stunning. Visit our smile gallery to see some examples of what we can do. We also provide family dentistry, and sedation dentistry for those coping with dental anxiety. We treat patients from Blue Ash, Montgomery, Loveland, and Cincinnati.
Contact Endres Gateway Dentistry:
Location (Tap to open in Google Maps):