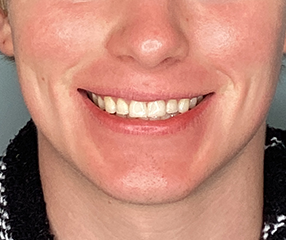 Cosmetic dentistry refers to any dental procedure that aims to improve the overall appearance of your teeth, gums, and bite. These procedures are usually elective and are not meant to cure any underlying dental problems. Cosmetic dentistry has become increasingly popular in recent years, with more and more people seeking to enhance their smiles and boost their self-confidence. In this article, we will discuss the different types of cosmetic dentistry procedures and how they can benefit you.
Teeth whitening is perhaps the most common cosmetic dentistry procedure. It is a safe and effective way to remove stains and discoloration from your teeth caused by smoking, coffee, tea, or aging. There are various types of teeth whitening, including in-office treatments, at-home kits, and over-the-counter products. Your dentist can help you choose the best option based on your current dental health and your desired outcome.
2. Veneers
Veneers are custom-made shells that are placed over the front surface of your teeth to improve their appearance. They are a popular option for patients with chipped, broken, discolored, or uneven teeth. Veneers are made of porcelain or composite resin and can last for up to ten years with proper care. They are also highly customizable and can be tailored to match the color, shape, and size of your natural teeth.
3. Invisalign
Invisalign is a type of clear aligner that helps to straighten your teeth without the use of brackets or wires. Unlike traditional braces, Invisalign aligners are virtually invisible and can be easily removed for eating and brushing. Invisalign is a popular option for adults who are looking for a more discreet and convenient way to straighten their teeth. It requires regular check-ins with your dentist to monitor your progress.
4. Dental implants
Dental implants are artificial tooth roots that are surgically implanted into your jawbone to support a replacement tooth or bridge. They are a long-term solution for patients with missing teeth and can improve both the function and appearance of your smile. Dental implants are made of titanium and are designed to fuse with your natural bone over time, making them a durable and permanent solution.
5. Gum contouring
Gum contouring is a procedure that involves reshaping your gum line to create a more balanced and aesthetically pleasing smile. It is often used to correct a "gummy" smile, where a significant portion of your gums are visible when you smile. Gum contouring is a safe and effective procedure that can improve the overall harmony of your smile.
Cosmetic dentistry can help you achieve the smile you've always wanted. Whether you're looking to brighten your teeth, straighten your smile, or fix a chipped tooth, there is a cosmetic dentistry procedure that can help. If you're interested in learning more about your options, speak to your dentist today. They can help you choose the best procedure based on your specific dental needs and your desired outcome. With the right cosmetic dentistry procedure, you can enhance your smile and boost your confidence for years to come.
We hope to hear from you soon!
Contact Endres Gateway Dentistry:
Location (Tap to open in Google Maps):