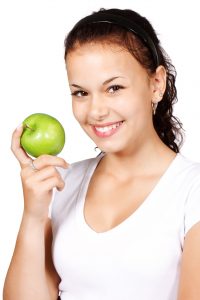 Invisalign clear braces produce excellent results in many patients. Most people love them because they are comfortable and convenient, and almost undetectable. Unlike traditional braces, there are no wires or brackets or rubber bands. You can get Invisalign clear braces from Endres Gateway Dentistry in Cincinnati.
Invisalign braces are so inconspicuous that some people call them invisible. They look a lot like an athlete's mouth guard. The proper term for such braces is "aligner." They are made of clear plastic and are worn over your teeth to gradually bring them into alignment.
One of the things that people like best about Invisalign clear braces is that they are removable. You can take them out at mealtime, and when you brush your teeth at night. You should wear them while you sleep, however. For the best results it's recommended they be worn for at least twenty-two hours each day.
Invisalign clear braces are a great choice for adults who didn't have braces when they were younger, but don't want to wear traditional braces at work. They are not, however, right for everyone, such as patients with severely rotated teeth.
To find out if Invisalign clear braces are right for you, schedule a consultation with Endres Gateway Dentistry in Cincinnati. We also provide family dentistry, and a full range of cosmetic dentistry services. Make an appointment with us today.
Contact Endres Gateway Dentistry:
Location (Tap to open in Google Maps):